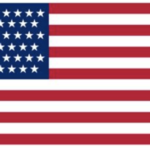 Advantis Crypto adds robust DDA / CDA authentication to offer a high level of security in those environments where there is no communication with the sender. The cryptoprocessor supports the incorporation of PKI applications used for digital certificates.
Why Advantis Crypto?
Maximum security thanks to its robust DDA / CDA authentication.
They include products that incorporate digital signature allowing the storage and use of digital signatures using RSA keys.
It allows to expand the uses of the card: Identification, sending and receiving of encrypted email, logical and physical access control, creation of digital certificates …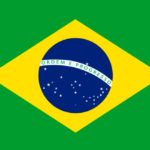 O Advantis Crypto adiciona autenticação DDA / CDA robusta para oferecer um alto nível de segurança nos ambientes em que não há comunicação com o remetente. O criptoprocessador suporta a incorporação de aplicativos PKI usados para certificados digitais.
Por que Advantis Crypto?
Segurança máxima graças à sua autenticação DDA / CDA robusta.
Eles incluem produtos que incorporam assinatura digital, permitindo o armazenamento e uso de assinaturas digitais usando chaves RSA.
Permite expandir os usos do cartão: identificação, envio e recebimento de emails criptografados, controle de acesso lógico e físico, criação de certificados digitais …
Advantis Crypto agrega robusta autenticación DDA / CDA para ofrecer un alto nivel de seguridad en aquellos entornos donde no hay comunicación con el emisor. El criptoprocesador admite la incorporación de aplicaciones PKI utilizadas para certificados digitales. 
¿Por qué Advantis Crypto?
Máxima seguridad gracias a su autenticación robusta DDA/CDA.

Incluyen productos que incorporan firma digital permitiendo el almacenamiento y uso de firmas digitales mediante claves RSA.

Admite ampliar los usos de la tarjeta: Identificación, envío y recepción del correo electrónico cifrado, control de acceso lógico y físico, realización de certificados digitales.