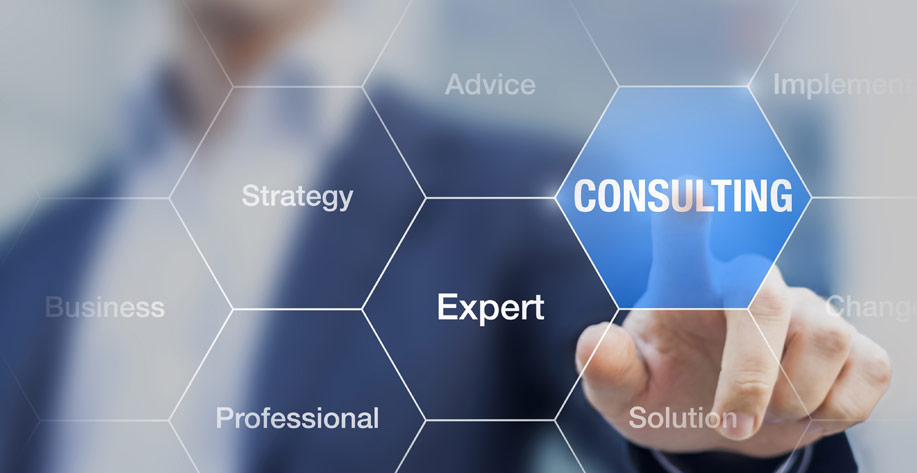 Many companies find it daunting to decide on whether to solicit the services of a business consulting company or wholly rely on their internal teams. Why? Because top management fears that their inadequacy (with regards to taking charge of the organization) may be exposed and a consultant's expertise may only compound the situation.
However, this is not the right attitude for any business or company that is looking to grow fast. The five advantages below underscore the need for a business consultant to guarantee great prospects for your business.
YOU TAKE ADVANTAGE OF NEW SKILLS
The critical role of any consultant or business growth agency is to ensure the business stays afloat in regard to business strategies, methodologies, and trends. When a consultant puts these methodologies into play, its commonplace for the company's top management to ask for an in-depth explanation as to how they utilized them to come to their conclusions.
This is the right time for the company's top brass to learn these new business consulting skills. These skills will be beneficial in the long run, especially if the consultant walks away or their contract expires.
Advantage of an outside pair of eyes
Business owners dedicate every ounce of their energy, a lot of money and time to get the business up and running. This is why most business owners treat their businesses as their babies.
It's common for internal teams to miss certain problems in the company because of bias or too close to problems and miss to catch them. Organizations can miss addressing critical issues that might negatively impact them now or in the future. This explains why a fresh pair of eyes is needed to catch such problems, and this is where a consultant comes in. Consultants are endowed with hawk-like eyes that can pinpoint problems in a company quickly and recommend necessary countermeasures.
Family-run businesses especially need consultants as they may not be in a position to impartially point out the real problems affecting the company.
BENEFITS FROM EXTENSIVE KNOWLEDGE OF MARKET DYNAMICS
One of the qualifications of a consultant is possession of extensive experience and expertise in the marketplace where the organization operates. Business consultants have worked with many companies in the same industry and know the ins and outs of market trends. They know what other competing companies are doing, and so their recommendations will help your company outsmart competitors easily.
Management can benefit from the consultant's deep knowledge and expertise in the marketing space and implement those skills during emergency situations or when the consultant has gone.
Enables employees to realize short-term goals effortlessly
Employees tend to perform best in their areas of expertise. However, it can be a daunting task to get employees to realize short-term goals in areas outside their skills set.
Short-term goals usually require a lot of effort, time and skills investment. Employees may feel they are burdened with more work without proper compensation. They might be uninspired in the process, which is not good for business.
Hiring an expert consultant can help realized short-term goals at a reasonable cost while keeping employees happy and motivated.
Direct the saved up time to other profitable aspects of the business
It's always a daunting task for managers to solve all company problems on top of duties in their job descriptions. Dedicating quality time to address certain aspects is a path most companies don't like to take, as it ends up being costly. However, a consultant has all the time in the world to dedicate their efforts towards data collection, formulating and implementing necessary policies to solve the company's problems. The business owner can dedicate this saved time to do other aspects of the business that contribute to higher profitability.